Payette Design Submission
Thank you for your interest in TruForm Tiny. Your custom build request has been sent and we will be in touch with you soon. The next step would be to contact our sales team and go over your build.
Our direct number is 775.502.0283

If you would like to email some additional information you can at Support@TruFormTiny.com
You may be interested in some other topics:
Financing: Get approved for a loan from one of our in-house financial groups

FAQ: We included a lot of the common questions that many people have
If you would like to submit another build you can select below:
Our Designs: Ready for your Customization
We have compiled a selection of finishes and options for you to apply to our designs. Click on one of the buttons above to get started, we will guide you through each design aspect of our units, for your customization. Now you can have an RV designed just the way you want.
Instantly know the cost of your decisions.

"Submit" for a formal quote, and summary of your choices, sent to you through email.
Once your unit is designed we will contact you to schedule your build and to confirm financing.
PAYETTE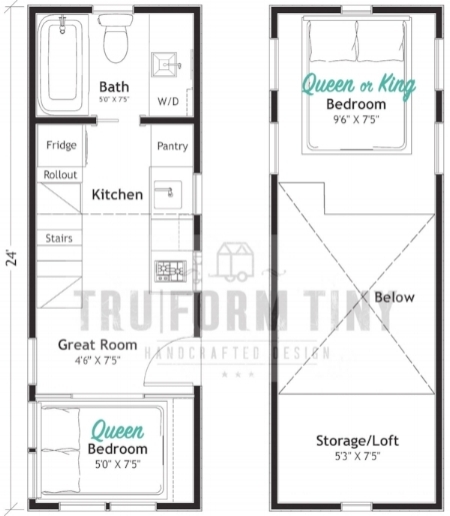 20′, 24′, 28′ lengths
Quaint galley kitchen in 2 sizes

Upstairs loft

Great room entrance.

Units 24 ft and larger include a downstairs bedroom & 2nd loft.

Bedroom or loft can be omitted in the design process.

Ladder or stairs

3 ft or 5 ft bathroom

3 exterior styles
KOOTENAY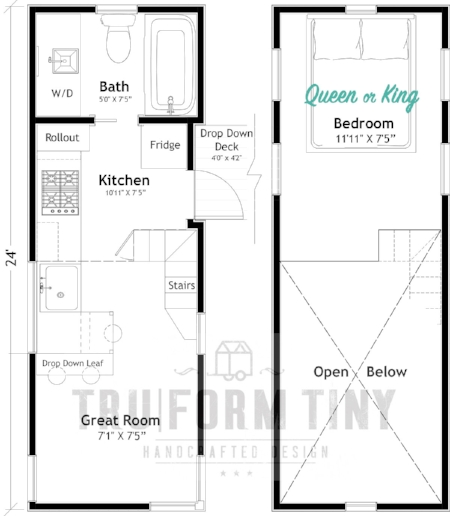 22′, 24′, 28′ lengths
Full size peninsula kitchen

Drop-down deck

Large upstairs loft

Kitchen entrance (22′ has great room entrance).

28 ft unit has downstairs bedroom

24ft & 28ft have a 2nd loft option.

Ladder-only for 22 ft models (stair option for larger units)

3 ft or 5 ft bathroom

3 exterior styles
Verve
16′, 22′, 28′ LENGTHS
Large, Kitchen

Drop-down deck

Downstairs bed or couch bed

Several Bathroom Layouts

Detachable awning

Smart house option

Perfect for Air b&b, camping, simple living, and more.

Bring the outdoors in with big windows

Budget Friendly